Chapel of St. Maximilian was built in 1759 in honour of St. the Bishop and martyr Maximilian. The building is characterized by two altars - main in honour of
St. Maximilian, side to honour of  st.martyr Jan Sarkander. The chapel in the castle was built in 1602 and is sanctified in honour of St. the Apostle Andrew. The Chapel is approximately 20 m long, 10 m wide, and has two main altars in honour of St. Apostle Andrew, the side to honour St. Barbara's Church and St. Rosalie..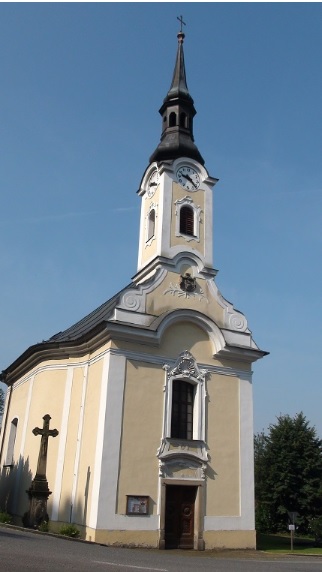 The temple is distinguished mainly by the fact that the organ was played by the local native composer the  Leoš Janáček. He also reminds them you by the folk song "Ty Hukvaldský kostelíčku".
The building was built in a purely Baroque style and, together with the opposite Arcbishop Chateau and Noble Gate to the fields, is a unique architectural ensemble completes the picturesque village of Hukvaldy.