The world-famous academic painter Antonín Kroča (born 1947), native of Hukvaldy has its own gallery in the middle of village in the former Rychaltice school. Together with him
forming his own work art also a son of Antonín Kroča (1981) and the painter Jan Kročová-Valčíková(1982), and her work art here were formed also by the Milada Poliánová.
House tells you easy-on its façade bears the inscription "Mládeži". The art gallery is located on the left side of the road leading from Hukvaldy to Ostrava, at the dividing line of local parts of the lower Sklenov and Rychaltice.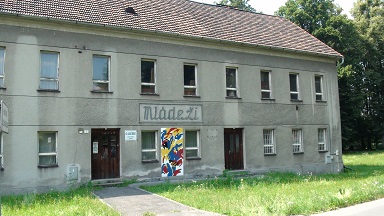 Length of the route from the place of accommodation: 1.8 km
Back to the list of tips for trips.